The 7th Annual Walk Against Hunger event was held on
SATURDAY, OCTOBER 3, 2015
Millstone Park ,18 Ave. bet. 81 St. and 82 St. Brooklyn,
"TAKING HUNGER OFF THE TABLE"
Together We can Solve Hunger
The Walk was a wonderful event,and many came out to support this event.  This Walk enables us to share about the silent shame of hunger which thousands of our neighbors are facing each day.  It was a great time of Pumpkin painting, Rides, soft drinks & refreshments, T-shirts and other goodies!
The Walk Against Hunger will increase our food program's capacity to fight hunger and most importantly celebrates our Brooklyn Spirit of helping our neighbors in need.
Special Thanks to our $3,000.00
~  GOLD SPONSOR  ~

Transit Managerial Benevolent Association
www.mtatmba.org
   Michael Landi, President
Frank De Simone, Vice President
Richard Di Puma, Treasurer
---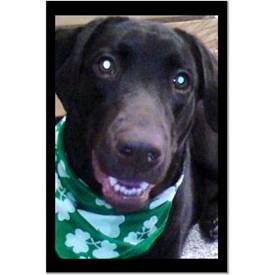 JENA
ALPHA DOG AND RCS MASCOT
---
Thank you to all our T-SHIRT SPONSORS 2015
ALTRUISTIC VINNY AND THE BUS COMPANY
ATLANTIC ADULT DAY CARE CENTER, INC.
347-560-6575
CONNORS & SULLIVAN ATTORNEYS AT LAW PLLC
718-238-6500
CPEX REAL ESTATE SERVICES
www.cpexre.com
DYKER HEIGHTS CIVIC ASSOCIATION
www.dykerheightscivicassociation.com
EMPIRE STATE BANK
8701 3RD Avenue
www.esbna.com
MIRAGLIA FUNERAL CHAPELS, INC.
718-236-2442
JORO CARTING INC.
718-871-9822
OUR LADY OF GUADALUPE CHURCH
718-236-8300
PANINO RUSTICO
718-236-6343
ROTARY CLUB OF VERRAZANO
www.verrazanorotaryclub.com
S&B ELECTRICAL SUPPLY
718-266-0432
SCBS TECHNOLOGY CONSULTANTS
212-840-3225
FRANCES CABRINI R.C. CHURCH
718-236-9165
MARY, MOTHER OF JESUS CHURCH
718-372-4000
VETERINARY EMERGENCY AND REFERRAL GROUP
718.522.9400/718-677-6700
---

Photos Compliments of
J.Chin Photography
 
 Our Event Video Will Be Available Soon.