7th Annual Dinner Benefit To Fill Empty Plates For The Fight Against Hunger. Let's help "Keep Good Going"
We hope that you will be able to join us on Wednesday, May 13th for our Annual Dinner Benefit to Fill Empty Plates In The Fight Against Hunger.
Not only will this be a fun night of good food, music, gift auction, 50/50 raffles and more, but it's a night out with a purpose.
We have all gone out on a Wednesday night for one thing or another! This event is created
for all of us to take a stand in the Fight Against Hunger and keep the RCS Program running strong for those who depend on it; because we never know when we may be on a food pantry line ourselves.
---
OPERATION GOBBLER GIVING

Sponsor a family of $20.00 to receive a turkey and a food package.

Every year Reaching-Out provides turkeys and all the trimmings to families that are in desperate need of help. Unfortunately, this year we are challenged with more families than ever. We are not able to provide a Thanksgiving dinner for every family because of the great increase in families that come to us for help. But there is a way we can possibly meet the needs and help provide a Thanksgiving dinner for all with your help and support. I'm reaching out to you for this support!!!! Would you be able to provide a donation of $20.00 or more to help a family receive a Thanksgiving dinner which we will distribute to those families that are facing hardship? This donation will go only for the sole purpose of providing a turkey and all the trimmings.
click here to see last year's video
---
5th Annual Walk Against Hunger
Date: Saturday, September 28th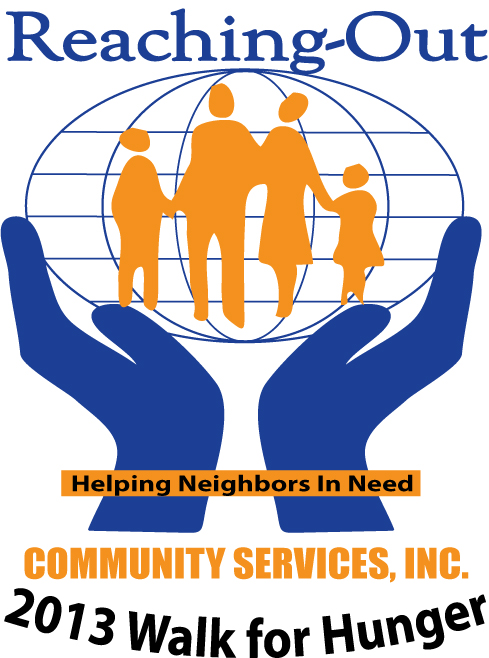 Registration 9:30 AM to 10:45 AM - Walk Starts at 11:30 AM
Support our 5th Annual Walk Against Hunger. "Fighting the battle against hunger... One step at a time!" Fun for everyone. Live music, food, gift auction and more.
Special Thanks To our Top Fundraisers in the "Fight Against Hunger"
#1 Fundraiser: Nadia Bon
2nd Fundraiser: Kristine & Jena Snyder
Click for Sponsors
Click here for photos
Click here for video
---
[shareaholic app="share_buttons"]